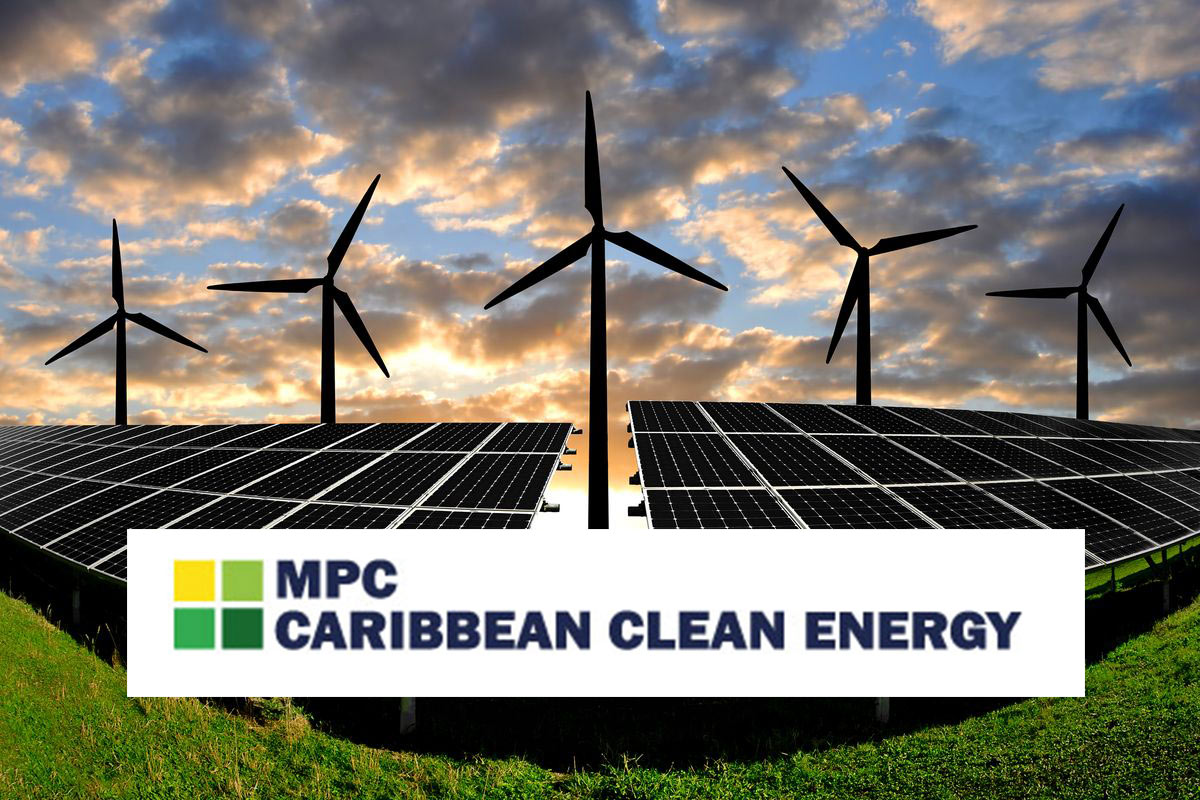 Wigton Windfarm Ltd. IPO Summary
Appropriately elevated in Rose Hill, Manchester, Wigton Windfarm Limited (WWF) is a wind energy facility which to date, is the largest of its kind in the English-speaking Caribbean.
CaribbeanLinkz
The entity was incorporated in 2000 and is a wholly owned subsidiary of the Petroleum Corporation of Jamaica (PCJ).
The vision of the company is primarily, assisting in the development of renewable energy sources in the Caribbean in the form of wind and solar. WWF aims to introduce viable renewable energy (RE) sources, while simultaneously lobbying for applicable and purposeful RE policies to be implemented.
The company's vision is parallel to that of the Government of Jamaica's (GOJ) whose aim is to increase the generation of renewable energy within the island to 30.0% of electricity consumption by 2030.
By then, WWF expects to be well underway with their operation, harnessing their energy produced for commercial production and sale to customers which would result in an overall reduction of greenhouse gas emissions released from the primarily used source of energy: oil.
The head office located in Kingston is staffed with six (6) employees, with the farm's team consisting of engineers, technicians and a tour coordinator amounting to a total of seven (7) members.
The total energy capacity of the farm is currently 62.7 MW, a mass generated by the three plants currently in operation:
20.7 MW Wigton Phase I
18.0 MW Wigton Phase II
24.0 MW Phase III
which commenced operations in 2004, 2010 and 2016, respectively.
Phase I generates an average of 52 x 106 kWh of electricity each year, equivalent to about 30,000 barrels of oil. The Phase II expansion produces an average of 54 x 106 kWh annually which powers over 20,000 homes.
Upon completion of Phase III, it was expected to provide electricity to more than 30,000 homes with power equivalent to an estimated 37,100 barrels yearly.
Jamaica's national oil consumption has greatly benefited from the facility's impact, with a reduction of approximately 406,000 barrels, resulting in savings close to $3 Billion.
WWF has taken it upon themselves to take full advantage of the island's wind capacity in an effort to diversify and develop renewable energy sources.
Small Investors the first priority in "bottom-up" distribution
The company doesn't just execute, but potential sites for wind and solar energy solutions are carefully vetted with the necessary research for maximum efficacy. Notably, the company owns a 38.5 MW wind farm from which, under an executed Power Purchase Agreement (PPA), the Jamaica Public Service Company (JPSCo.) purchases electricity which is indicative of the revolution, albeit slow, which they are fuelling.
Their vision being as deep-seated and holistic as it is led to the establishment of the Wigton Renewable Energy Training Laboratory on November 2, 2016.
The lab is to serve as the premier renewable energy training facility centred around providing a solid foundation for capacity building and exposure which properly innovation and efficiency to ensure the growth of the industry. Targeting energy professionals an entrepreneurs, training involves a well-developed schedule of workshops, seminars and lectures, with an extensive curriculum which includes:
Bio-energy
Concentrated solar power
Energy conversation and measurement
Fuel cells
Photovoltaics
Small hydro
Solar thermal
Wind power
The 2019 calendar of events is as follows:
May 27 - May 31, 2019
Introduction to Solar Energy Technologies and Energy Audits
July 22 - July 26, 2019
Photovoltaics (System Design) and Fuel Cells
October 26 - November 1, 2019
Photovoltaics and Bio-Energy
Key Offer Information
The Initial Public Offering (IPO) for Wigton Windfarm Limited is allegedly the largest of its kind in Jamaica to date and will be exclusively listed on the Jamaica Stock Exchange (JSE) Main Market.
It opens at 9:00 am on April 17, 2019, with closure set for May 1, 2019 (doubles as the deadline for all applications). It should be noted that depending on the demand and influx of applications received, the offeror (PCJ) reserves the right to close the IPO early once the goal has been met, meaning all 11 Billion (11,000,000,000) shares have been sold.
The general public will initially have access to 8.8 (8,800,000,000) Billion ordinary shares As for reserved shares, there are 2.2 Billion (2,200,000,000) shares earmarked for Public Sector Workers (PSW), which may be redistributed to the general public if the Reserved Share Applicants do not apply for them all. The sale price for all 11,000,000,000 shares is J$0.50.
Applications will be received prior to the opening, but will not be processed until the IPO officially opens. This offering will be primarily brokered Mayberry Investments Limited, with the co-brokers including PROVEN Wealth Limited, Credit Union Fund Management Company Limited; M/VL Stock Brokers Limited, Scotia Investments Limited; and JMMB Securities.
TVJ Business Review: Windfarm Expansion - March 31 2019
Applications must be made in multiples of 100 shares, minimum buy-in is 2,000 shares which would amount to J$1,000.
After sales and listing expenses have been accounted for, WWF aims to raise a net figure of J$5,105,882,847 or approximately J$5.105 Billion for the multifaceted purpose of allowing for direct equity participation in the economy by encouraging local ownership and participation in the energy sector, thus widening the ownership base of the Company.
Proceeding successful invitations, holdings will be as follows:
General Public 8,800,000,000 shares J$162,078,400 0%
Public Sector Workers 2,200,000,000 shares J$40,519,600 0%
Total Issued Shares 11,000,000,000 J$202,598,000 0%
The shares will be freely transferable once listed on the JSE's Main Market and subject to a 10.0% limitation on shareholding.
Information pertaining to this may be found in the prospectus.
The company aims to obtain a minimum total of $50M. In the event that this is not achieved, or the criteria for admission to the Main Market of the Jamaica Stock Exchange (JSE) are not met, the money invested will be refunded and returned to their respective sources.
Purpose of the IPO
An IPO in the most basic of terms is fund-raising.
An IPO allows for additional investors and as such, it would be best to know what you're investing in.
Your chance to own a slice of Wigton Windfarm
This IPO is the Government's first attempt to divest its assets on the JSE, thus allowing for privatisation. The price was so set in an effort to encourage widespread subscriptions, granting Jamaicans the exclusive chance to own a piece of the ground-breaking company. Upon a successful IPO, WWF would no longer be a public entity and consequently would fail to meet the qualifications necessary to acquire a loan from the PetroCaribe Fund.
The proceeds of this invitation are intended for the following purposes:
Covering the expenses incurred by the invitation which have been estimated to be $12M or less inclusive of GCT (brokerage fees, legal fees, auditing and accounting, registrar fees and marketing expenses)
Financial Performance 2018 (Profit/Loss)
The 2017/18 financial year ended with a final revenue tally of approximately J$2.4 Billion, a demonstrated 9.0% increase from the previous year's generation.
The increase was attributed to energy output increase of an estimated 11M kWh for the year in question, with operation averaging at 91% availability. The end of the year, December 19, 2018, found the company indebted under two loan agreements issued by the PetroCaribe Fund, a total of US$49.2 Million. One purpose of the loan was to assist in the purchasing and instalment of 21 wind turbines, on two separate occasions.
Search JIS
A private bond placement granted the company the opportunity to repay the aforementioned debt upon raising over J$6.348 Billion, which was subsequently converted to the necessary US currency through a Bank of Jamaica facility.
The total expenses saw a 3.6% or $69 Million increase from the previous year's J$1.916 Billion.
Their total assets saw an 11% reduction from the previous year's $10.4 Billion which was attributed to property depreciation; plant and equipment and bank cash; and debt clearance.
More than US$5 Million was necessary to clear a loan the company withdrew, thus reducing the company's interest expense by an estimated US$23,000 (J$3 Million/month).
2017/2018 Financial Year Overview
Revenues J$2.4B
Total Expense $1.985B
Net Profit before Taxation $1 B
Total Assets J$9.3B
Five Year Analysis
Dividend Policy
Upon meeting the necessary criteria for admission to the JSE, it is the intention of the Directors to issue annual dividends of up to, but not exceeding 25% of net profits after tax, in lieu of the company clearing all debts.
This dividend policy is therefore subject to the availability of reserves to be distributed each year.
WWF is prohibited from paying dividends in the event of a breach of any financial covenant set out in the Debentures securing the company's obligations under the 2018 Bonds. This may be further explored in the prospectus. prospectus.
The projections for the company see the end of the financial year on March 31, 2019 with revenues of J1.3 Billion - a notable decrease.
Risks
All investments come with their associated risks.
It is important to take into account all compounding factors such as market liquidity, fluctuations in the stock prices, the impact of Government legislative changes, and so forth.
The Wigton Wind Farm IPO – Reading on and between the lines
Do your due diligence, and the best of luck in your endeavours.
Remember, to stay updated please subscribe to our page for notifications of new posts. Thanks for reading.
References
YOU MAY ALSO LIKE
JSE(Jamaica Stock Exchange) Current Trades
Currency Converter: JAMAICAN DOLLARS(JMD) To Other Currency
1 Jamaican Dollar = British Pound 0.00606
1 Jamaican Dollar = Canadian Dollar 0.0099
1 Jamaican Dollar = Japanese Yen 0.82109
1 Jamaican Dollar = Swiss Franc 0.00748
1 Jamaican Dollar = United States Dollar 0.00754
1 Jamaican Dollar = British Pound 0.00605
ABOUT US
Caribbean Linkz provides high-quality content such as Caribbean news, Caribbean articles and blog posts, Caribbean Jobs, JSE stock exchange data, Caribbean Events, Caribbean Photographs, Caribbean Music and Videos, other intriguing information from Jamaica, Trinidad, and Tobago, Bahamas , Dominican Republic,Cuba,Barbados,Martinique and other Caribbean islands.
Email: [email protected]
NEWSLETTER
Subscribe to our newsletter to get notification about new updates, information, discount, etc..