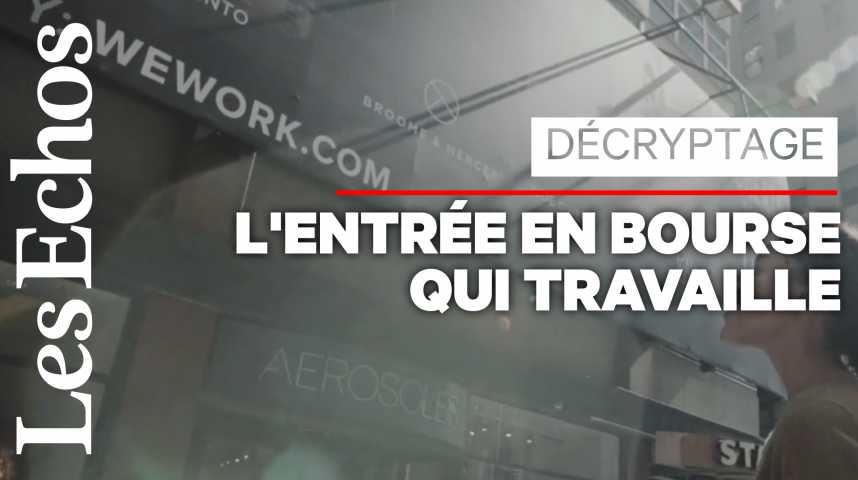 WeWork considers slashing IPO valuation
PARIS, 21 Sep (APM) - Tuesday's Les Echos (p17) and Le Figaro (p24) published articles reporting that Teva is hoping to move out of a turbulent era with the approval by the U.S. authorities of a new migraine treatment, Ajovy (fremanezumab-vfrm).
The launch of this product, credited with annual peak sales of around $500 million in 2022 by analysts, is "a hint of blue in the grey sky" of the Israeli company, wrote Les Echos, as its star product Copaxone (glatiramer) went off-patent at the end of 2017.
The newspaper also said the acquisition of Actavis in 2016 had revealed itself to be a failure, the group had lived though a management crisis and had had to announce a restructuring plan.
And according to Les Echos, this latest launch "won't be enough" to save Teva, as an equivalent, Aimovig (erenumab), is already sold by Amgen and Novartis.
Though Teva benefits from a competitive edge with a form of the new drug that is only administered every three months, its use is limited to patients who do not respond to triptans.
France announces additional savings of €1 billion on medicines for 2019
Thursday's Les Echos (brief p4) and Le Figaro (brief p21) reported that France plans additional savings of €1 billion on pharmaceuticals in the 2019 healthcare budget, which will be debated this autumn.
Novo Nordisk reorganises R&D
Les Echos (brief p14) reported briefly on Thursday Novo Nordisk has decided to cut 400 jobs in R&D in Denmark and China, in order to streamline its research organisation.
BioVenture invests in Horama
On Tuesday, Les Echos (p25) reported that investment fund BioVenture has entered the capital of French biotech Horama, which will allow the company to lead the clinical development of its primary candidate, Hora-PDE6B, a gene therapy targeting patients with hereditary eye diseases.
Biotech MedinCell launches IPO
On Wednesday, Les Echos (p27) noted that French biotech company MedinCell has launched an IPO, aiming to raise around €40 million.
The company specialises in drug delivery, using a proprietary sustained-release technology to reformulate existing drugs.
Les Echos noted that the company is launching this operation while it is still sitting on a comfortable pile of available cash (€13 million), but it needs additional resources as it is about to launch a Phase III trial on a schizophrenia treatment with Teva, as well as other studies.
Nicolas Giraud appointed vice-president Europe at Mayoly Spindler
Thursday's Les Echos (brief p3, Entreprises supplement) announced the appointment of Nicolas Giraud as vice-president Pharma Europe at Mayoly Spindler.
He was previously general manager of Lundbeck France.
cm/clg
Interviews with KOLs/senior executives amongst the Regulators, Payers, Health, Medical & Pharmaceutical organisations
Events coverage with a unique focus on Market Access & sustainability of healthcare systems
6 European bureaus : Berlin, Brussels, London, Madrid, Milan & Paris