December 6 (Renewables Now) - Octopus Renewables Infrastructure Trust plc is to start trading on the London Stock Exchange next week after completing its initial public offering (IPO) and reaping GBP 350 million (USD 460.1m/EUR 414.5m) from the sale of stock.
Trading in the trust's shares is expected to commence on December 10 on the premium segment of the Main Market of the London bourse.
Octopus Renewables invests in operating or shovel-ready renewable energy assets in Europe, including the UK, and Australia, with a focus on onshore wind farms and solar photovoltaic (PV) plants.
According to a filing today, the trust sold nearly 36.65 million ordinary shares under the first placing, while 258.57 million and 54.79 million ordinary shares will be issued under an offer for subscription and under an intermediaries offer, respectively.
The 350 million shares were priced at GBP 1.0 apiece.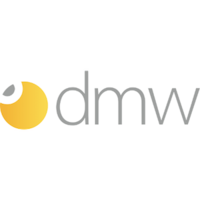 Demand significantly exceeded both the targeted and maximum issue size.
The net proceeds are estimated to be around GBP 343 million.
They will be used to invest in a diversified portfolio of renewable energy assets in Europe and Australia, as well as non-generation renewable energy related assets, either operational, under construction or shovel-ready. These investments will "provide investors with an attractive and sustainable level of income returns," the company said.
On announcing the IPO prospectus last month, Octopus Renewables said it targeted a net total shareholder return of 7%-8% per year over the medium to long term, with an initial annualised dividend yield of 3% that would rise to 5% in fiscal 2021.
The fund's investment manager, Octopus AIF Management Ltd, has already identified a renewables pipeline of about GBP 2.8 billion, including GBP 624 million of third-party owned projects for which it has submitted non-binding offers.
The Renewables Infrastructure Group - Richard Crawford
This will allow for the IPO proceeds to be "substantially committed" within six months of the stock's admission.
Octopus Renewables is managed by a unit of the Octopus Group. Its shares will trade under the ticker symbol "ORIT".
(GBP 1.0 = USD 1.315/EUR 1.184)
More stories to explore