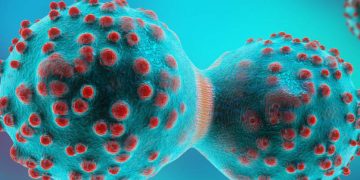 The FDA has granted an orphan drug designation to the STAT3-targeted agent napabucasin as a treatment for patients with gastric or gastroesophageal junction (GEJ) cancer, based on early-phase research showing antitumor activity for the agent when used in combination with weekly paclitaxel.

In a phase Ib/II study, the cancer stemness inhibitor showed an objective response rate (ORR) of 15% with a median progression-free survival (PFS) of 13 weeks.
In those who did not receive a taxane in the metastatic setting, the ORR was 31% and the median PFS was 20.6 weeks.
In those who received just 1 prior therapy that was not a taxane, the ORR was 50%.

Based on these findings, the investigational small molecule, also known as BBI608, is being evaluated in the phase III BRIGHTER trial as a second-line treatment for patients with gastric and GEJ cancer following platinum or fluoropyrimidine-based chemotherapy.

"In the US, only about 1 in 3 patients with gastric cancer survive five years after diagnosis, so there remains a significant need for innovation in this tumor type," Chiang J.
Li, MD, President, CEO and chief medical officer of Boston Biomedical, the company developing the drug, said in a statement. "We hope that napabucasin, with a first-in-class mechanism of action, will help address this significant unmet medical need."

...

"This is an important second-line study of chemotherapy with or without a novel STAT3 inhibitor, which works as a stem cell or a stemness inhibitor," lead investigator Manish A.
Stanford's Dr. Oliver Dorigo on Ovarian Cancer -- Current & Novel Treatment Strategies
Shah, M.D., Bartlett Family Associate Professor in Gastrointestinal Oncology at Weill Cornell Medicine told OncLive. "Cancer stem cells are likely responsible for the development or recurrence and disease progression in patients with solid tumor malignancies, and for the first time we are now able to test agents that are really targeting the stemness phenotype."

The BRIGHTER study currently has an estimated primary completion date of August 2017.
Ideaya and Bicycle Therapeutics IPOs Raise $110M for Cancer Drug R&D
The study, which was launched in June 2014, is seeking to enroll 700 patients who experienced clinical or radiologic disease progression during first-line treatment for unresectable or metastatic disease or ≥6 months after finishing therapy (NCT02178956).

In addition to gastric cancer, napabucasin is also being explored as a potential treatment for patients with pancreatic cancer, ovarian cancer, triple-negative breast cancer, head and neck cancer, and colorectal cancer.
These studies are assessing the agent in various combinations.
This is an excerpt of an article that appeared on OncLive.
Read the full story.
Additional coverage in Targeted Oncology.