Hira Terry Mills Limited
Hira Terry Mills Limited is a state of the art terry products manufacturing plant setup in Lahore, Pakistan.
The plant was set up in late 2006-early 2007 with new machinery comprising of mainly European machinery from Germany (Dornier Air Jet Looms, Theis Dyeing, Schumale continuous Double-Needle Side Hemming, Spain (Anglada Continuous Finishing line), Switzerland (Benninger Weaving preparation) and Japan (Kindai Continuous Side Hemming, Barudan Cross Hemming and Infinity Continuous Slitting).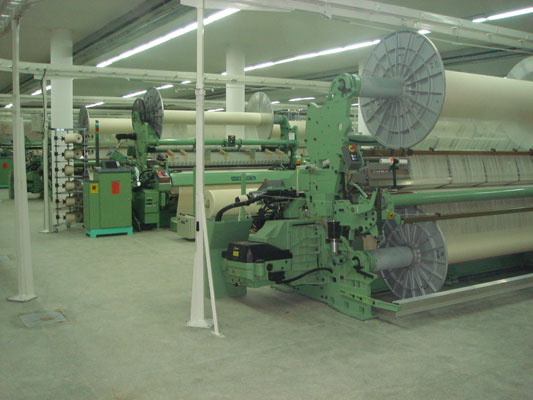 The Plant is a vertically integrated terry manufacturer, which has the production capability of manufacturing, all in house, yarns to towels.
&nbsp The plant has a large variety of cottons in its spinning operations and is a certified producer of Supima, Egyptian and Organic Cotton yarns.

In addition, it carries a variety of other cottons such as Australian, Brazilian, California (US) and Turkish Cottons in medium staple and Pima and Egyptian in long staple fibers. This gives it a unique position in the market to service better-best quality towels.
Towel Products
Ranges:
The range of products extends to:
• Cotton Towels made from Supima, Pima, Giza and Pakistani cottons with possibility in Combed, Zero Twist, Soft Twist yarns.
• Products range to Bathrobes, Bath towels, Hand towels and Face towels.
• Density in towel ranges from 400GSM to 1100GSM.

COLLIER CREEK HOLDINGS (NYSE: CCH.U) CELEBRATES THEIR IPO