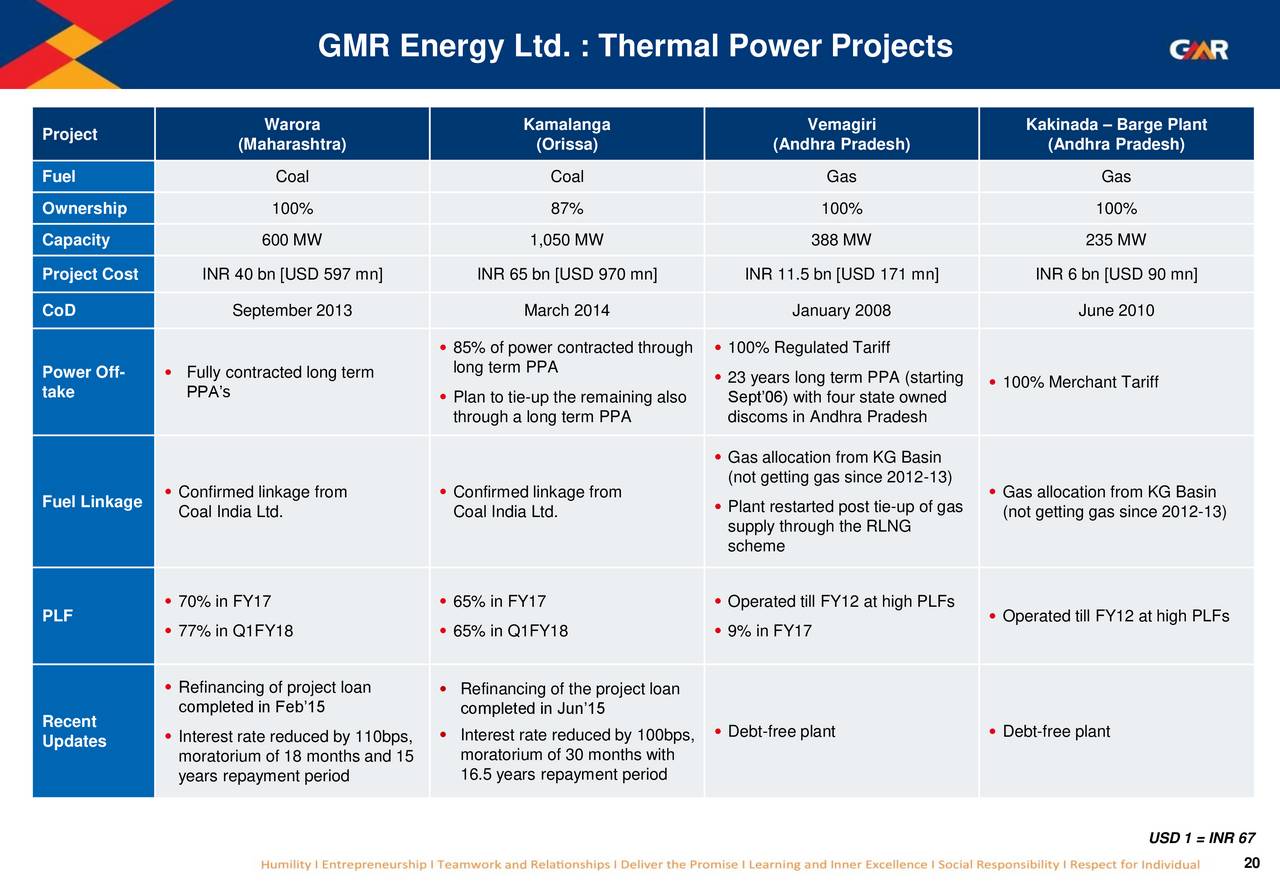 GMR Infrastructure IPO was for the purpose of raising funds for the development of the Delhi airport and building the Hyderabad International Airport.
Around 3.8 crores equity shares were issued.


GMR Infrastructure IPO was launched in the year 2006. GMR Infrastructure Group is one of the largest infrastructure development companies in India.
The company was established in the year 1978. It has its headquarters in Bangalore. The primary areas of expertise of the company are transportation, energy, and commercial activities in manufacturing.
The GMR Varalakshmi Foundation (GMRVF) was set up in the year 1991as a premier body for corporate-social responsibility.


GMR Infrastructure IPO - Glimpses
The number of equity shares issued at the GMR Infrastructure IPO was 38,136,980 equity shares of Rs 10 each through 100% book building process.


The IPO price band was fixed at Rs 210-250 per equity share.


The retail investors would receive a discount of 5%.


The main objective of the IPO was to raise funds for the modernization of Delhi airport and the construction of new Hyderabad international airport.


The company expects to raise Rs 954 crores at the upper limit of the price band, and Rs 800 crores at the lower end of the band.


GMR Infrastructure - Achievements
The company is known to have completed 5 green field projects in the energy and transportation sector.





The 140 MW Alaknanda Hydro Electric Power Project in Uttaranchal was the first of its kind in North India and the company's first hydro-electric project.


The third power project of the company was the Vemagiri Power Generation Plant (VPGL), with the installed capacity of 388.5 MW.

It is located near Rajamundry in Andhra Pradesh.



The GMR Energy Limited uses naphtha and combined cycle gas turbine technology for maximizing the thermal efficiency without the production of pollutant gases and sludge.


The GMR Power Corporation received the highly prestigious Dr.

M.S. Swaminathan award for environment - friendly production processes set up at the Basin Bridge-Chennai plant.



The specialty of the GMR Power Corporation Private Limited plant is the highly advanced sewage treatment unit, with a capability to treats 7200 cubic meters of raw sewage and produces 5400 cubic meters of clean water every day.


To know more about Ipo India Firms click on the following links:
In Business- GMR Energy Files DRHP For IPO