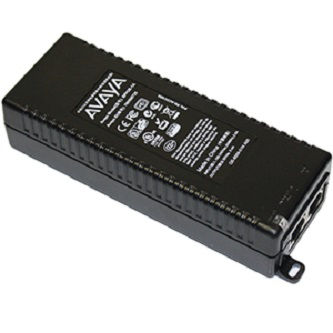 AVAYA IPO IMPLEMENTATION 4001 EXAM
Avaya IP Office 500 - IP Office Support Services (IPOSS)
IP Office Support Services (IPOSS) provides direct Avaya Manufacturer remote technical support and upgrade licenses for major IP Office software releases, service packs, Avaya supplied hardware, and Contact Center Solutions for IP Office (IP Office Contact Center, Avaya Contact Center Select, and agent and supervisor desktops).

Delivered by Extera, backed by Avaya, the Services include enhanced remote access capabilities that speed trouble resolution and the deployment of services performed remotely.
SSL VPN connectivity prevents security risks while enabling seamless delivery of major upgrades and patches that mitigate risks associated with product interactions and security fixes.

Flexible coverage options meet a range of business needs.
One, three or five year contract services can be selected. Available in different configurations including Monday - Friday standard cover and 24 x 7 x 365 for critical business systems and operations.

IPOSS is eligible for IP Office 500 V2 systems running 10.1+

PRICES SHOWN ARE FOR 12 MONTHS OPTIONS ONLY - FOR 3 or 5 YEAR PLEASE CONTACT US (EMAIL/CALL/CHAT)
Key Features
Product Description
Avaya IP Office Support Services (IPOSS)
Product Type
Direct Manufacturer Support contracts for IP Office
CO-DELIVERY (Delivered by Extera)
NON CO-DELIVERY (Customer direct to Avaya)
Support Times Available
Monday to Friday (8am to 5pm)
24 x 7 x 365
Optional Parts Coverage
No Parts
Parts next working day
Parts within 4 hours
Manufacturer Part Numbers
271605T - IPO-T RTS 24X7-500V2 1YPP 
271607T - IPO-T RTS 24X7-120G7 1YPP
271608T - IPO-T C/D RTS 24X7-500V2 1YPP 
271610T - IPO-T C/D RTS 24X7-120G7 1YPP
271611T - IPO-T RTS 24X7 APR NBD-500V2 1YPP 
271613T - IPO-T RTS 24X7 APR NBD-120G7 1YPP
271614T - IPO-T C/D RTS 24X7 APR NBD-500V2 1YPP
271616T - IPO-T C/D RTS 24X7 APR NBD-120G7 1YPP
271617T - IPO-T RTS 24X7 APR 4HR-500V2 1YPP 
271619T - IPO-T RTS 24X7 APR 4HR-120G7 1YPP
271620T - IPO-T C/D RTS 24X7 APR 4HR-500V2 1YPP
271622T - IPO-T C/D RTS 24X7 APR 4HR-120G7 1YPP 
271629T - IPO-T RTS 8X5-500V2 1YPP 
271631T - IPO-T RTS 8X5-120G7 1YPP
271632T - IPO-T C/D RTS 8X5-500V2 1YPP 
271634T - IPO-T C/D RTS 8X5-120G7 1YPP
271635T - IPO-T RTS 8X5 APR NBD-500V2 1YPP 
271637T - IPO-T RTS 8X5 APR NBD-120G7 1YPP
271638T - IPO-T C/D RTS 8X5 APR NBD-500V2 1YPP
271640T - IPO-T C/D RTS 8X5 APR NBD-120G7 1YPP 
271641T - IPO-T RTS 8X5 APR 4HR-500V2 1YPP 
271643T - IPO-T RTS 8X5 APR 4HR-120G7 1YPP
271644T - IPO-T C/D RTS 8X5 APR 4HR-500V2 1YPP 
271646T - IPO-T C/D RTS 8X5 APR 4HR-120G7 1YPP
271653T - IPO-T RTS 24X7-500V2 3YPP 
271655T - IPO-T RTS 24X7-120G7 3YPP 
271656T - IPO-T C/D RTS 24X7-500V2 3YPP 
271658T - IPO-T C/D RTS 24X7-120G7 3YPP 
271659T - IPO-T RTS 24X7 APR NBD-500V2 3YPP
271661T - IPO-T RTS 24X7 APR NBD-120G7 3YPP  
271662T - IPO-T C/D RTS 24X7 APR NBD-500V2 3YPP
271664T - IPO-T C/D RTS 24X7 APR NBD-120G7 3YPP 
271665T - IPO-T RTS 24X7 APR 4HR-500V2 3YPP
271667T - IPO-T RTS 24X7 APR 4HR-120G7 3YPP  
271668T - IPO-T C/D RTS 24X7 APR 4HR-500V2 3YPP
271670T - IPO-T C/D RTS 24X7 APR 4HR-120G7 3YPP 
271677T - IPO-T RTS 8X5-500V2 3YPP
271679T - IPO-T RTS 8X5-120G7 3YPP 
271680T - IPO-T C/D RTS 8X5-500V2 3YPP
271682T - IPO-T C/D RTS 8X5-120G7 3YPP 
271683T - IPO-T RTS 8X5 APR NBD-500V2 3YPP
271685T - IPO-T RTS 8X5 APR NBD-120G7 3YPP  
271686T - IPO-T C/D RTS 8X5 APR NBD-500V2 3YPP
271688T - IPO-T C/D RTS 8X5 APR NBD-120G7 3YPP 
271689T - IPO-T RTS 8X5 APR 4HR-500V2 3YPP
271691T - IPO-T RTS 8X5 APR 4HR-120G7 3YPP 
271692T - IPO-T C/D RTS 8X5 APR 4HR-500V2 3YPP
271694T - IPO-T C/D RTS 8X5 APR 4HR-120G7 3YPP 
271701T - IPO-T RTS 24X7-500V2 5YPP
271703T - IPO-T RTS 24X7-120G7 5YPP 
271704T - IPO-T C/D RTS 24X7-500V2 5YPP
271706T - IPO-T C/D RTS 24X7-120G7 5YPP 
271707T - IPO-T RTS 24X7 APR NBD-500V2 5YPP
271709T - IPO-T RTS 24X7 APR NBD-120G7 5YPP 
271710T - IPO-T C/D RTS 24X7 APR NBD-500V2 5YPP
271712T - IPO-T C/D RTS 24X7 APR NBD-120G7 5YPP 
271713T - IPO-T RTS 24X7 APR 4HR-500V2 5YPP 
271715T - IPO-T RTS 24X7 APR 4HR-120G7 5YPP
271716T - IPO-T C/D RTS 24X7 APR 4HR-500V2 5YPP
271718T - IPO-T C/D RTS 24X7 APR 4HR-120G7 5YPP 
271725T - IPO-T RTS 8X5-500V2 5YPP
271727T - IPO-T RTS 8X5-120G7 5YPP 
271728T - IPO-T C/D RTS 8X5-500V2 5YPP
271730T - IPO-T C/D RTS 8X5-120G7 5YPP
271731T - IPO-T RTS 8X5 APR NBD-500V2 5YPP
271733T - IPO-T RTS 8X5 APR NBD-120G7 5YPP 
271734T - IPO-T C/D RTS 8X5 APR NBD-500V2 5YPP
271736T - IPO-T C/D RTS 8X5 APR NBD-120G7 5YPP  
271737T - IPO-T RTS 8X5 APR 4HR-500V2 5YPP
271739T - IPO-T RTS 8X5 APR 4HR-120G7 5YPP 
271740T - IPO-T C/D RTS 8X5 APR 4HR-500V2 5YPP
271742T - IPO-T C/D RTS 8X5 APR 4HR-120G7 5YPP
Term
Variable 1, 3 or 5 years