A1 Acid IPO Overview – A1 Acid is engaged in the business of trading of high quality industrial acid and Chemicals. The company offers a wide range of chemical products which find variety of applications in the industrial sector like chemical, textile, steel, aluminium, pesticides, fertilizers, intermediates, defence, metals and petro refineries.
The company also provides transportation facilities to its customers through owned fleet of tankers.
7 Upcoming IPOs to watch in 2020
Currently, the registered and correspondence offices of the company are situated at Gujarat. It has two godowns/warehouses both are located at Gujarat and one branch office located at Rajasthan.
Promoters of A1 Acid – Harshadkumar Patel and Jitendra Patel
A1 Acid IPO details
Subscription Dates
25 September – 1 October 2018
IPO Price band
INR60 per share
Fresh issue
3,000,000 shares (INR18 crore)
Offer for sale
Nil
Total IPO size
3,000,000 shares (INR18 crore)
Minimum bid (lot size)
2,000 shares
Face Value 
INR10 per share
Retail Allocation
50%
Listing On
BSE SME platform
Use of funds
Working Capital Requirement – INR13.00 crore
General Corporate Purpose – INR3.52 crore
Issue Expenses – INR1.48 crore
A1 Acid's financial performance (in INR crore)
FY2014
FY2015
FY2016
FY2017
FY2018
Total revenue
101.1
97.0
85.4
105.8
96.2
Total expenses
100.5
96.9
84.1
101.3
92.3
Profit after tax
-0.12
0.13
0.92
3.00
2.48
A1 Acid's Contact Details
A1 Acid Limited
Corporate House No.
A-1, Shivalik Business Centre
B/h.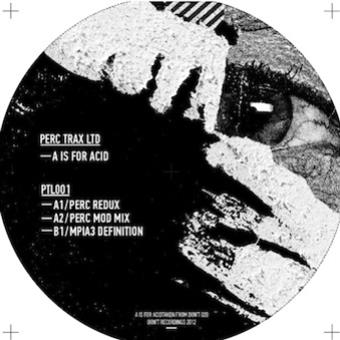 Rajpath Club, S. G.
Highway
Bodakdev, Ahmedabad -380059
Phone: +91 79-40091111
Email:[email protected]
Website: www.a1acid.com
A1 Acid IPO Subscription Details
Day
Subscription (no. of times)
Day 1
0.07
Day 2
0.09
Day 3
0.26
Day 4
0.67
Day 5
1.71
A1 Acid Valuation (For FY2018)
Earnings Per Share (EPS): INR3.54
Price/Earnings (P/E) ratio: 3.54
Return on Net Worth (RONW): 17.98%
Net Asset Value (NAV): INR19.69 per share
Registrar of A1 Acid IPO
Cameo Corporate Services Limited
Subramanian Building, 1 Club House Road,
Chennai-600 002
Tamil Nadu, India
Phone: +91 44 2846 0390
Fax: +91 44 2846 0129
Email: [email protected]
Website: http://www.cameoindia.com
A1 Acid IPO Allotment Status
A1 Acid IPO allotment status is now available on Cameo Corporate Services' website.
Click on this link to get allotment status.
Listing performance of A1 Acid
IPO Opening Date: 25 September 2018
IPO Closing Date: 1 October 2018
Listing Date: 10 October 2018
Listing Price on BSE SME: INR61 per share (up 1.67% from IPO price)
Closing Price on BSE SME: INR61.25 per share (up 2.08% from IPO price)